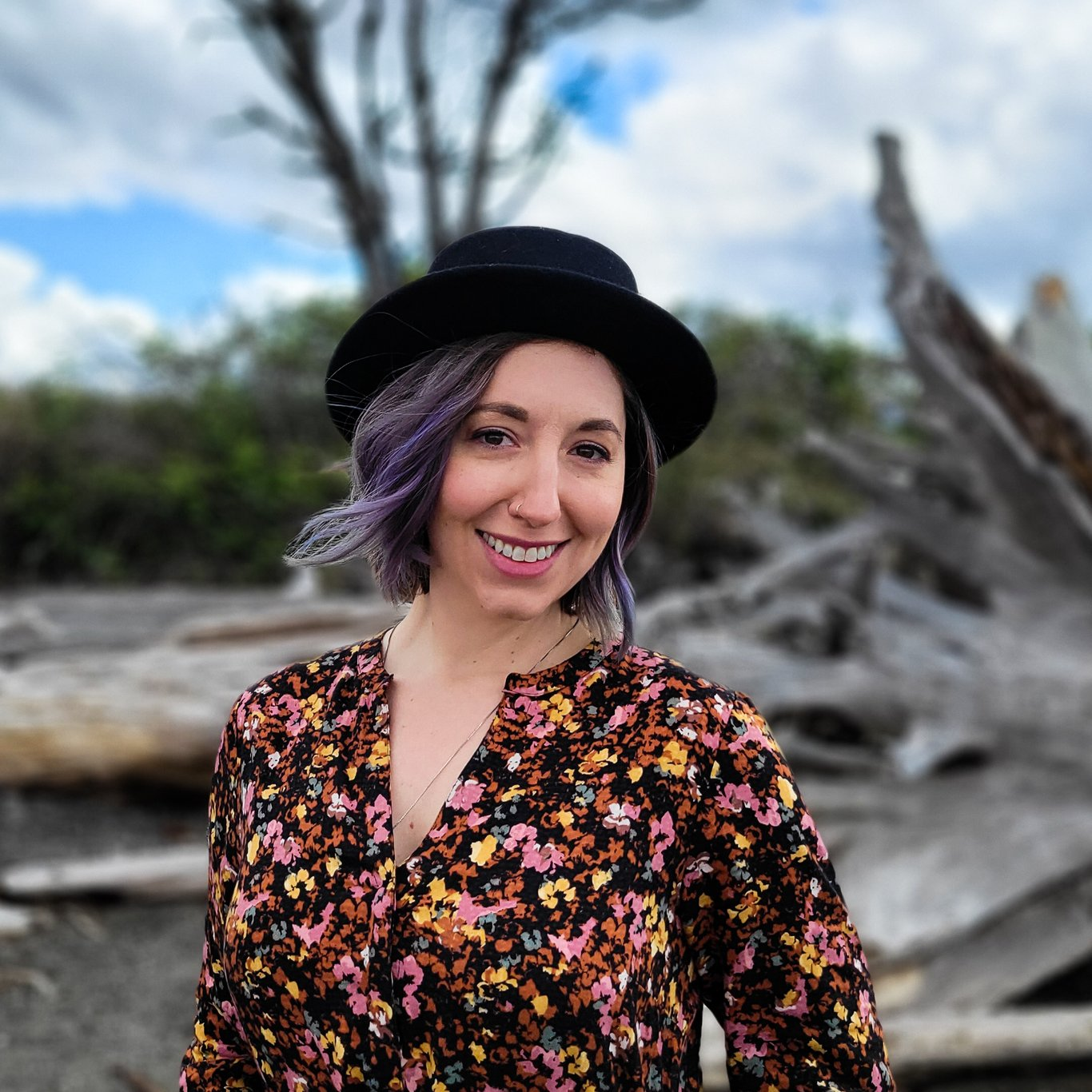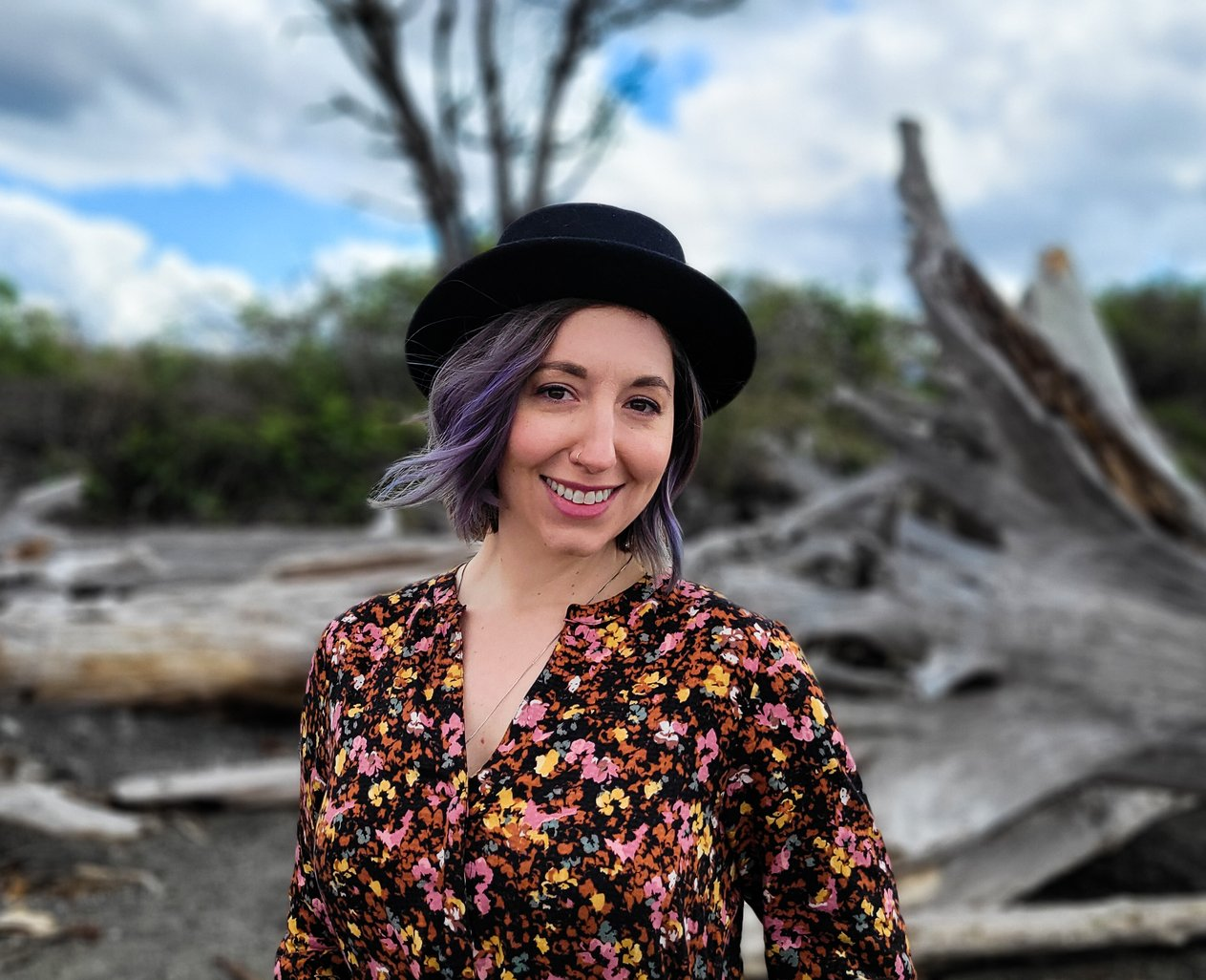 Hi!
I'm Lizz, a Career Coach and Reiki Master serving the Pacific Northwest — and beyond
I help my clients navigate their careers with their feminine energy so they can attract the right job opportunities without having to hustle. Don't let self-doubt, burnout, and toxic masculinity defeat you—there is a softer way forward.
My mission
I do this work because I too have struggled in my career, but I found powerful ways to access my potential while honoring my deeply feminine strengths. I am here to help you move through your biggest work woes so that you can live in alignment with your inner strengths, empowered towards your purpose, and finally welcome the balance you have been needing.
About me
Why I do what I do
Look, I am not your Mom's Career Coach.

Offering personalized 1-on-1 sessions and self-guided programs using transformational tools for self-confidence and self-awareness, I believe you don't have to "hustle" to make things happen.

Burnt out? Wishing you could leverage a raise? Doubting if you could ever do what you truly want? I am here to help you follow your feminine energy to a more fulfilling work-life, without pushing, striving, or forcing your way through.

As a Certified EFT, Matrix Reimprinting, and Reiki Master Practitioner, I have been working in the helping & healing arts profession for nearly 15 years. I have vast training and experience, holding a Master of Education in Mental Health Counseling and a Bachelor's in Psychology.
My services
Tacoma, WA
Services
Let's worth together — here's how
There are 3 ways to work with me: Reiki Energy Healing Sessions, 1-on-1 Coaching, and a no-cost email newsletter.
Reiki Energy Healing

Gentle hands-on Reiki energy-healing sessions located in a private area of my home, allowing for deep relaxation, subtle energy shifts, and promote your own mind-body's natural ability to heal itself.

Schedule a Reiki Session

1-on-1 Coaching

I provide 75 minute coaching sessions that are goal-driven and client-focused, using EFT Tapping and Matrix Reimprinting as the primary tools for growth and change.

Not currently accepting new coaching clients. Book a free consultation

Supportive Email Newsletter

Funds a bit tight? Join the email list. In this no-cost option for support, you will receive twice monthly emails providing you tips, tools, and advice to help you connect with your self, improve your wellbeing, and evolve in your job or career.
Frequently asked questions
Everything you need to know about my Reiki and Coaching sessions.
What is EFT?

EFT (Emotional Freedom Techniques), also called "Tapping," is likened to "emotional acupressure." It is a cognitive-somatic energy technique that helps you process through stored emotional energy in the body. EFT works well to address beliefs, thoughts, and negative experiences that have created a lasting impact.
Is coaching like therapy?

Coaching is not therapy. Therapy consists of working with a licensed mental health provider on issues related to your mental health. Though there are some similarities to therapy, coaching is goal oriented and seeks to address present and future related actions. Coaching is not simply about giving "advice" but helping the client access their own inner guidance and work together to find creative solutions. Coaching is not appropriate for those seeking to work through significant clinical issues such as mood disorders, eating disorders, PTSD, or substance dependence. If you are experiencing any of these issues, it is recommended to seek professional mental health counseling first, as opposed to coaching.
What is your cancellation policy?

Once an appointment is scheduled, I require at least 24 hour notice of cancellation or rescheduling. If less than 24 hours' notice is given, a cancellation fee of $40 will be charged.
How do I know if it's a good fit?

It's important to work with the right Practitioner for your specific issue and needs, whether it's with a coach, therapist, teacher, or mentor. You'll want to choose someone based on how comfortable and safe you feel, the experience and skill of the Practitioner, and if their services fit within your budget and schedule. If you have read through the content of this website and feel drawn to work with Elizabeth, book a free Consultation to see if it is a good fit before moving forward.
What is Reiki?

Reiki, translated as "Universal Life Energy," is a form of energy healing originating in Japan. It is a tool that allows a trained and attuned Reiki practitioner to channel Universal Life Energy back into your body, allowing your body to be naturally restored to a healthy flow of energy.
What is the investment to work with Elizabeth?

Reiki sessions are $60 for distance, $120 for initial 90 minute hands-on Reiki sessions in her home, and $80 for 60 minute follow-up Reiki sessions. For coaching, Elizabeth works with her clients via Zoom in a program or package, which consists of several 1-on-1 sessions along with additional resources. Coaching packages range from $600-1275 for either a 4 Session Intensive, 2 month or 3 month program. On a case by case basis, individual sessions are available for a flat rate fee of $130 per 75 min session for established clients only. Sliding scale prices are available for those with financial need. Please contact her directly to discuss options and payment plans.
Still have questions?
Can't find the answer you're looking for? Reach out and I would be happy to answer.
Please note: I'm not currently accepting new coaching clients.
Send an email
Want to experience Energy Healing?
Book your Reiki session.